Creative Circus: Student Portfolio Review Site
A website that gives potential recruiters and industry professionals a chance to view Creative Circus students' portfolios.
The Career Services Manager at the school wanted a site that could be easy to maintain and also edit students whenever they graduated and start their career.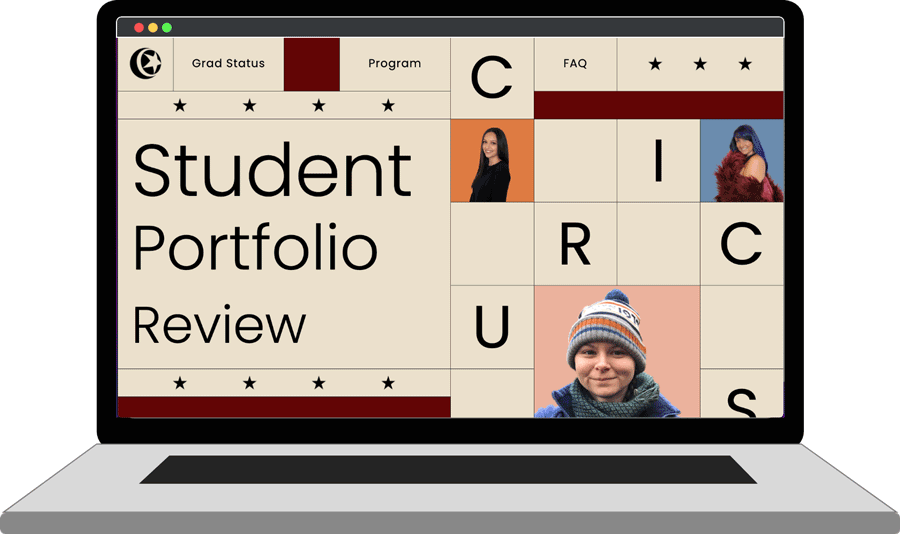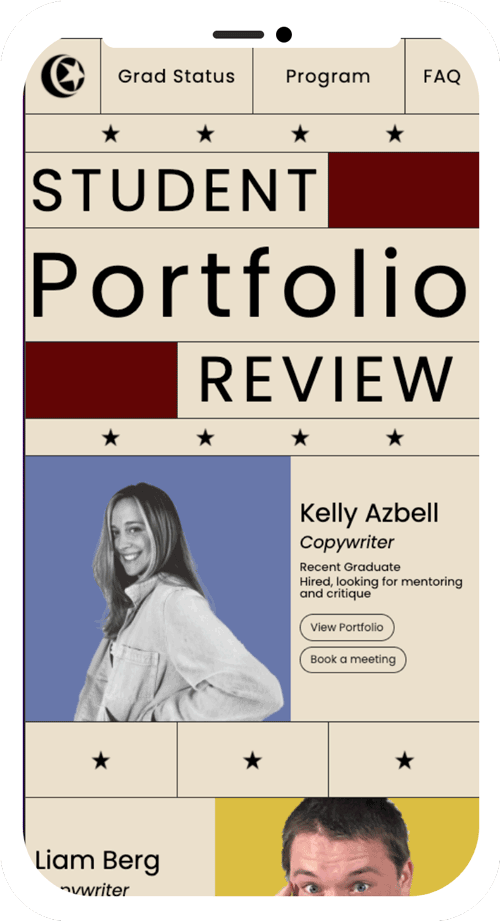 *note: the site is not *live* and designs have changed since the mockup design.
View the site!
Mockup Designs